January 27, 2017
Super Bowl and NFL Experience salutes Atlanta, New England and Houston Food Traditions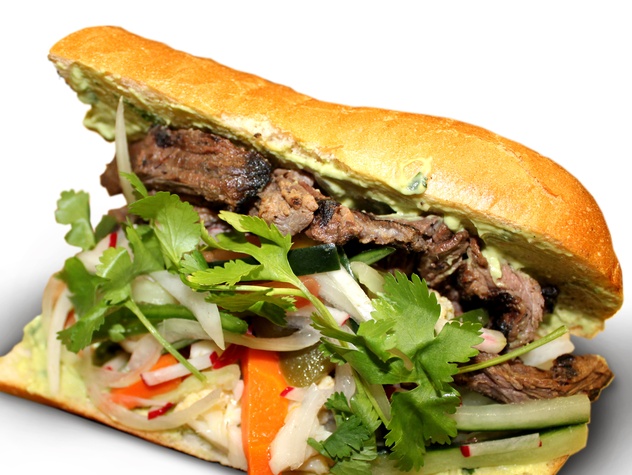 No matter if you're a Falcons or Patriots fan or just excited about a hometown Super Bowl, you will have the opportunity to combine three historic town flavors into one culinary experience. The food that will be provided during Super Bowl LI game day at NRG Stadium includes offerings from some local top chefs, and a bàhn mì sandwich created by a group of culinary students from the Houston Independent School District. The Bayou Bàhn Mì combines a Vietnamese influence with a splash of Mexican cuisine.
Even if you don't attend Super Bowl LI at NRG Stadium, you can still enjoy these culinary masterpieces during The NFL Experience, which is open to the public February 1- February 5 at George R. Brown Convention Center.
With Over Time Waffle Nachos, 100 Yard Sub, and House-smoked Turkey Sandwich on the menu, you don't want to miss out!
Source: CultureMap Houston