May 13, 2022
Join Fitness in the Park!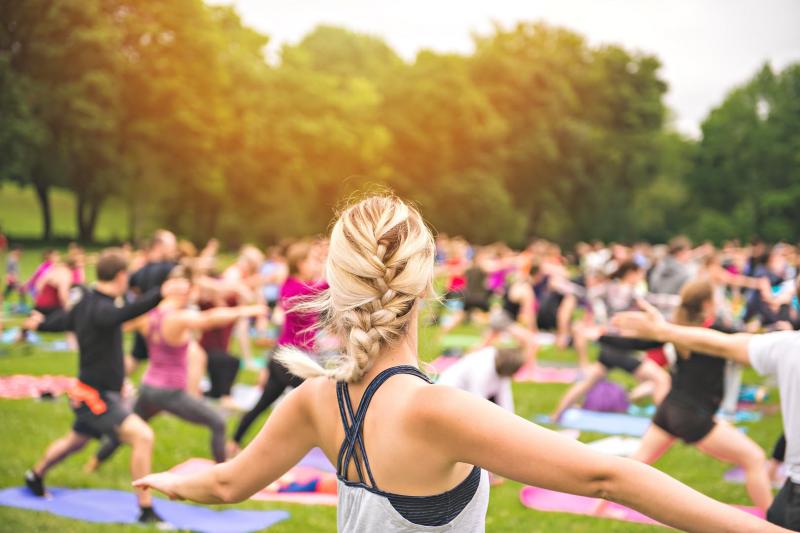 Join Fitness in the Park presented by the J.W. Couch Foundation!!
Fitness in the Park offers FREE in-person exercise classes for all fitness levels.
Location: Discovery Green, 1500 McKinney St.
This is a great opportunity to get some fresh air, mingle with those in the community, and get your sweat on!!
Fitness in the Park classes:
Tuesdays, Mar. 1 – June 21, 6:30 – 7:30 pm 
Strengthen your body, relax your mind and find your center with this dynamic flow yoga sequence with Farida Meguid and Saumil Manek.
HIIT class with FitMix Communities
Wednesdays, Mar. 2 – June 29, 6:30 – 7:30 pm
A fun and challenging bodyweight interval training class to burn tons of calories while gaining strength, endurance, and empowerment. Strap on your sneakers and get ready to run, jump and dance your way to a healthier you.
Thursdays, Mar. 3 – June 30, 6:30 – 7:30 pm
Discover the multiple benefits of Pilates with these effective workouts from trainer Michelle Furcho. Increase strength while improving flexibility. All skill levels are welcome.
Saturdays, Mar. 5 – June 25, 9 – 10 am
A basic vinyasa yoga class for enhanced awareness and a strong, healthy body led by Andria Dugas. This Saturday class is a perfect way to start the weekend strong.
Saturdays, Mar. 5 – June 25, 10:15 – 11:15 am   
Led by Simone Oliver of Four Dragons Institute, this Tai Chi class focuses on slow, meditative movements for increased health and mental wellbeing.
SOURCE: DISCOVERY GREEN